Great feedback, lots of surprises as well as more than 30 new and classic flavours were presented during the show. The show was full of great and interesting people from around the UK, all with a great appreciation for tasty and well-made ice cream. We have made the acquaintance of new ice cream producers as well as meeting up with the already familiar faces from workshops that were held in Manchester and Romania alike.
Ice Cream Awards
During the show, the Cremo Linea and TAS Group team were delighted to be presented with three awards. Best Large Stand, Best New Exhibitor and Best New Flavour. All of the aforementioned awards were presented as people's choice which makes them all the more special to us. We wanted to wow the crowds with a great looking exhibition stand full of wonderful and mouthwatering gelato and we like to think that it's something that we were able to achieve.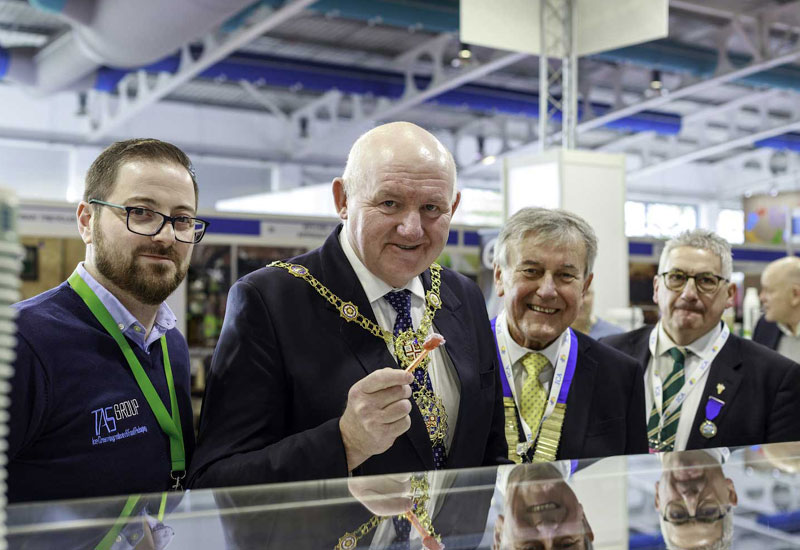 We would like to thank all of you for your support, it means a lot for the development of Cremo Linea by TAS Group within the UK market. Receiving awards is always nice, but it is the ongoing support from our customers that's the most important thing to us.
We would also like to thank the Ice Cream Alliance, for once again hosting an amazing show.
A word from Cremo Linea
"Yes! This was it! Our hard work has paid off! The feedback received as well as the appreciation for our products only confirms that all the preparation and effort that was made in order to make our presence at Harrogate with TAS Group was fully worth it.
Everyone loves a great ice cream! Even more so, when aside from an innovative recipe, the solutions as well as the support is in full, which is what we are bringing to the UK market together with TAS Group.
A full range of ingredients, solutions for everything packaging, marketing support and the most important our Love and passion for Ice Cream is what we are bringing to the table."
The Cremo Linea and TAS Group Partnership
The showcase at the Harrogate expo was a joint effort and we look forward to a long future working together, assisting customers old and new to provide high quality and innovative products. This includes extending our range of flavours as well as catering for a wide range of dietary requirements such as vegan and diabetic ice creams.
Especially appreciated by our clients are the workshops that Cremo Linea run at their HQ in Sibiu. These are set to continue in the upcoming months. During these workshops you will be treated to innovative concepts, new recipes as well as the opportunity to becoming"the designer of your own taste". Stay tuned for more details to follow.