Events
ICA Ice Cream and Artisan Show 2020
An important yearly event for Takeaway Supplies and this year's ICA Ice Cream and Artisan Food show was no exception. This was the first time we would be appearing at the show in partnership with CremoLinea. As always, we at Takeaway Supplies love attending this event, it's a fantastic opportunity to meet new and catch up with existing contacts and friends within the industry.
Delighted to have been presented with 3 awards this year, we had an incredibly successful and enjoyable exhibition, below are some of the images taken during the show. If you want to find out more, then we have written a more detailed account for our blog, so please click here for more.
For any information about any of our products, then as always please do get in touch.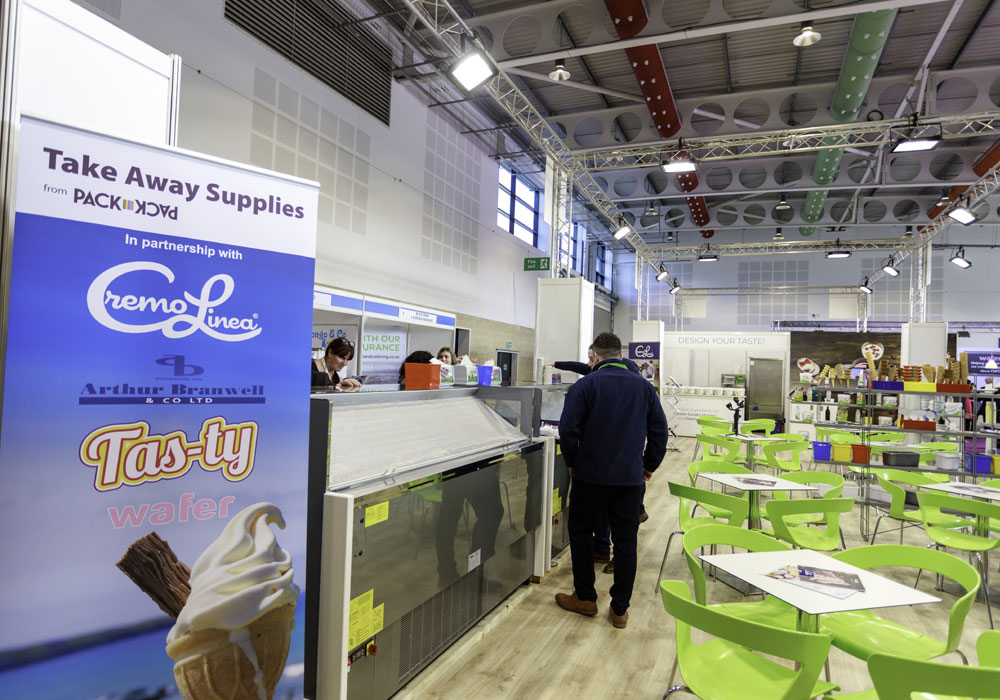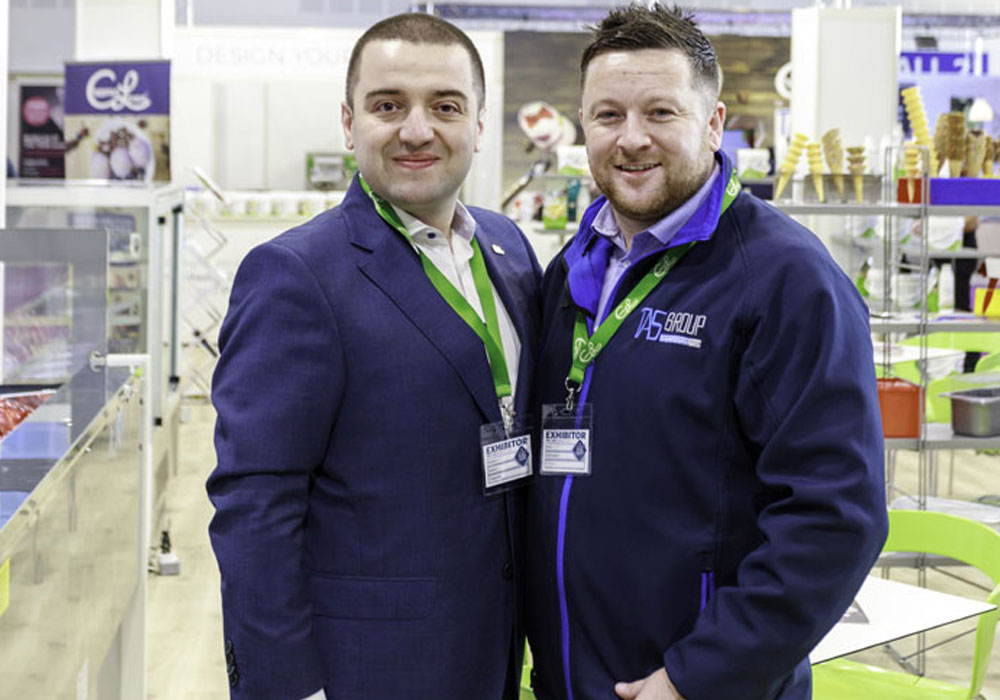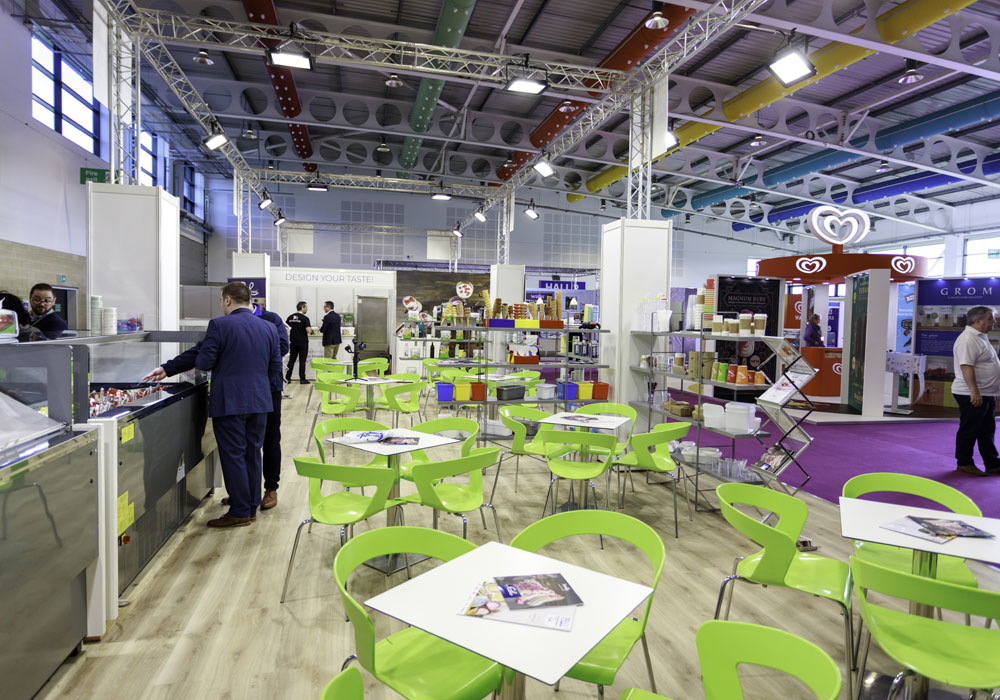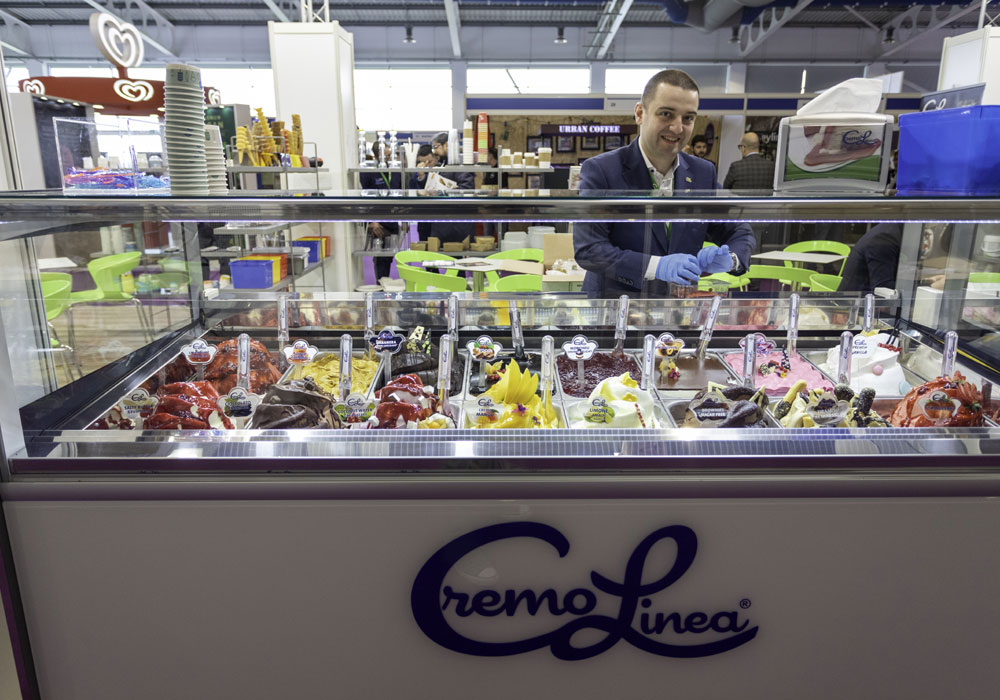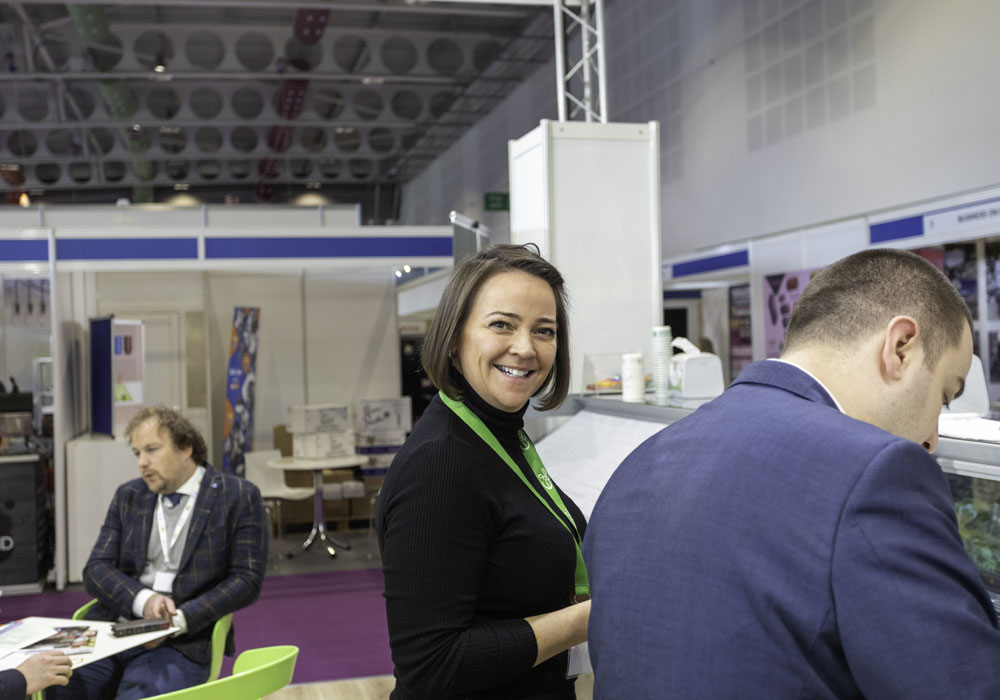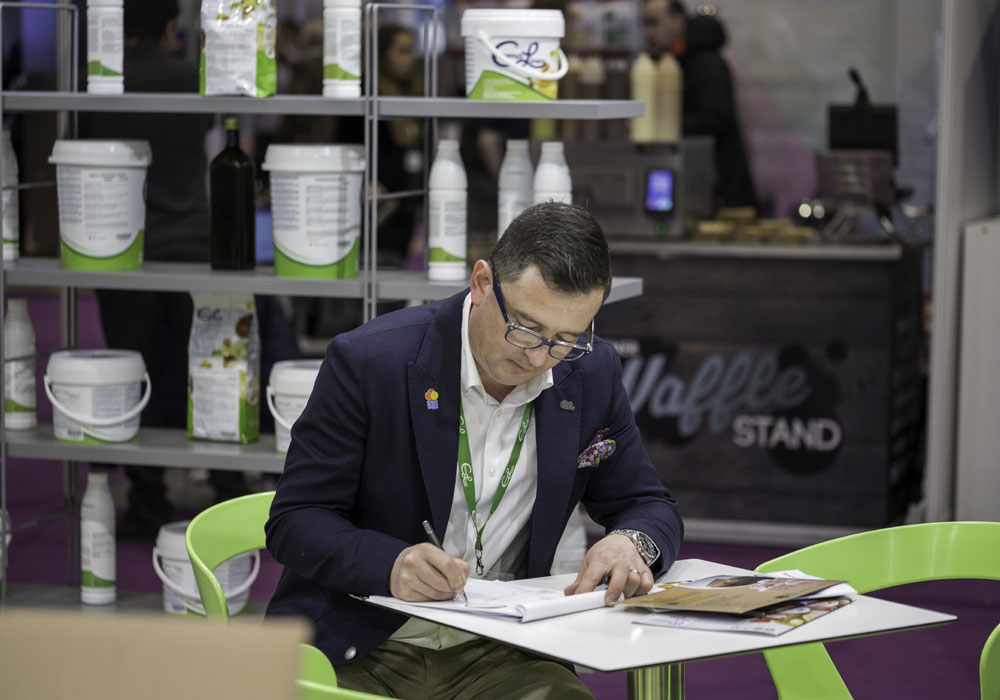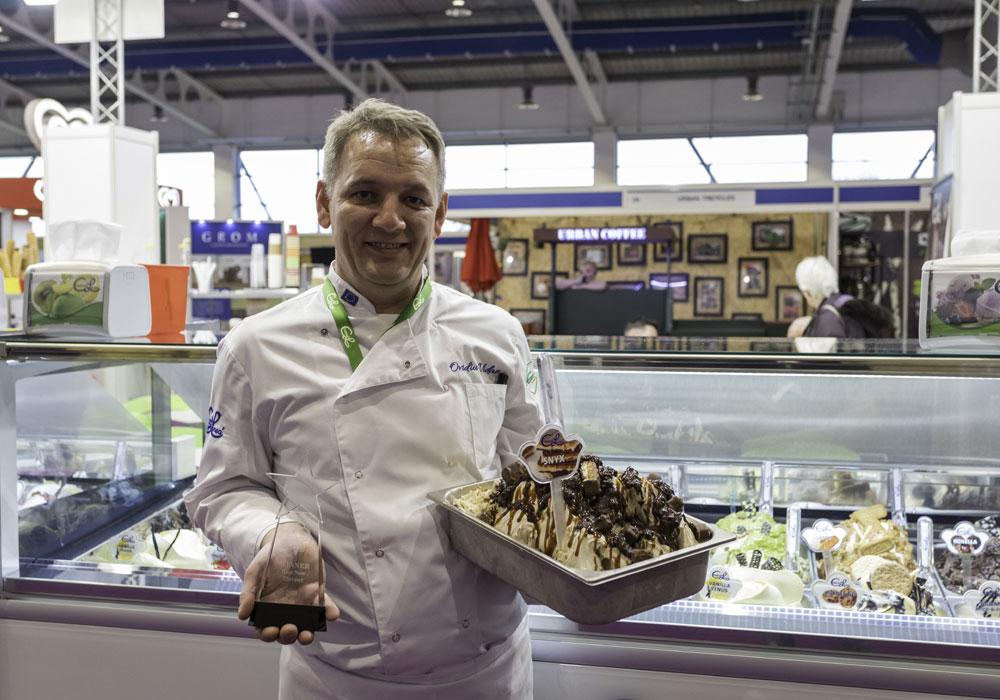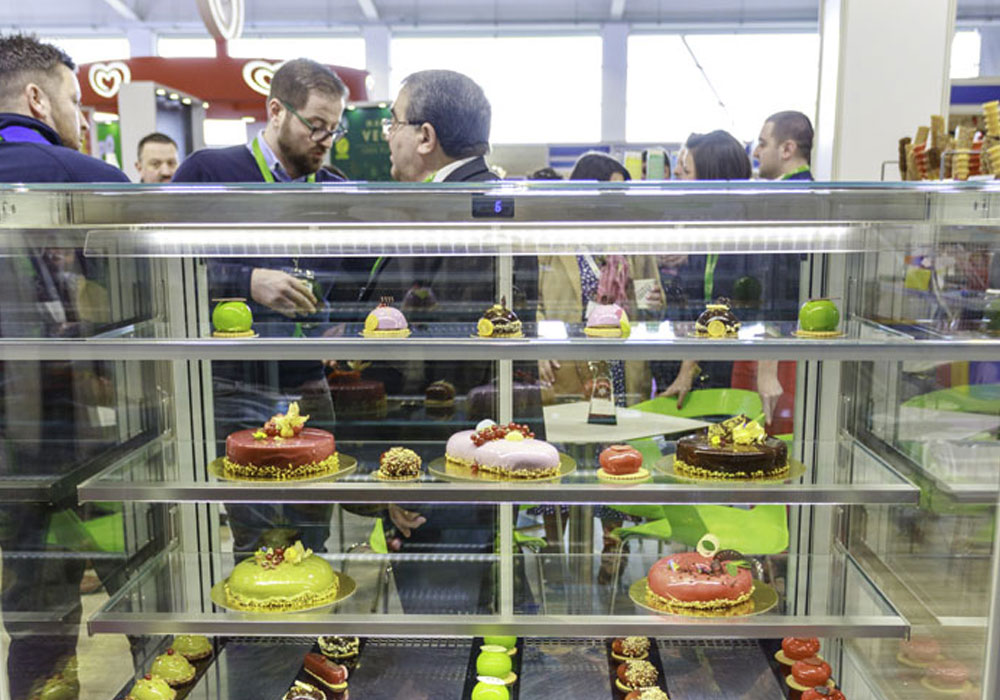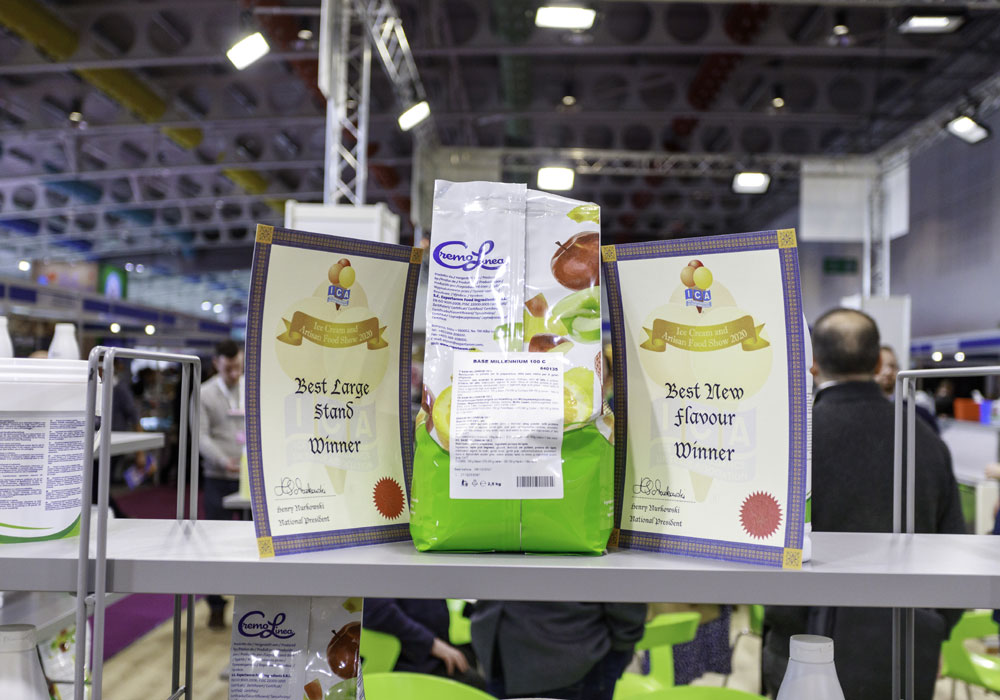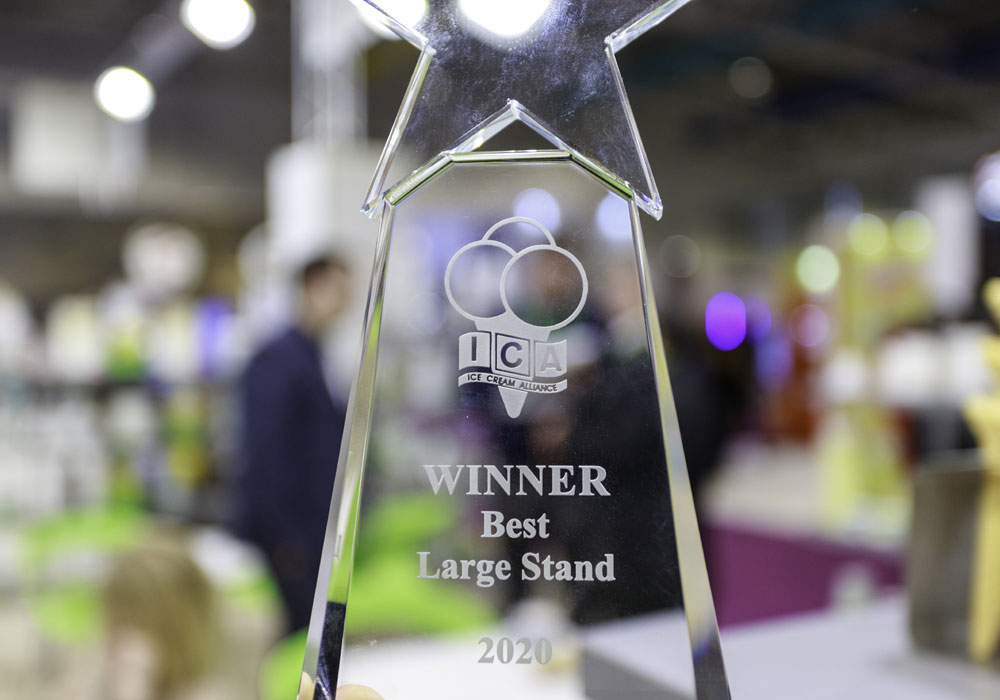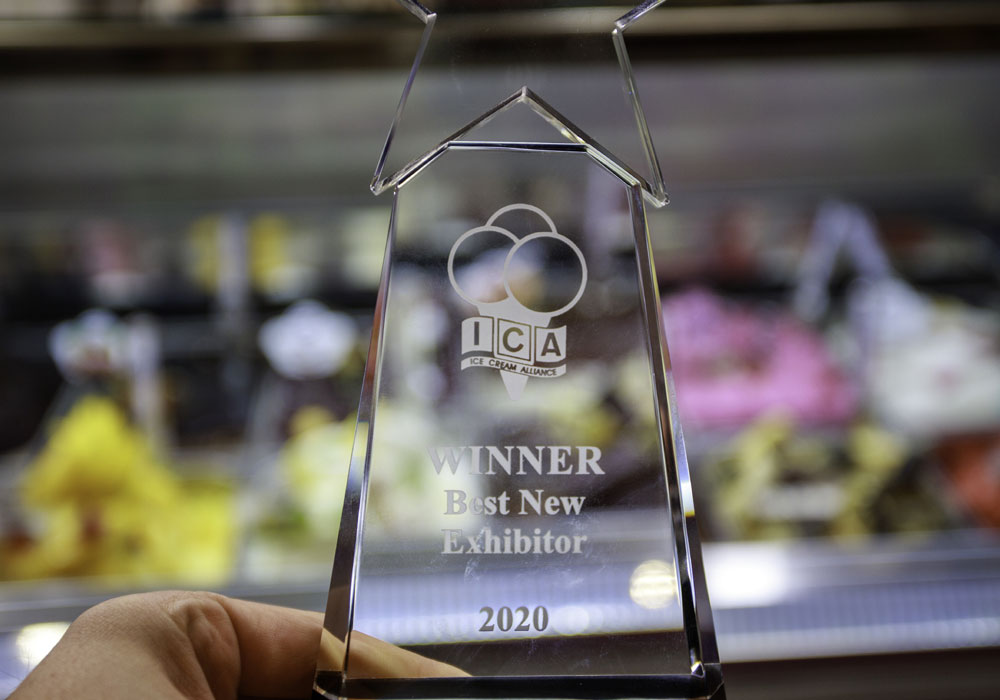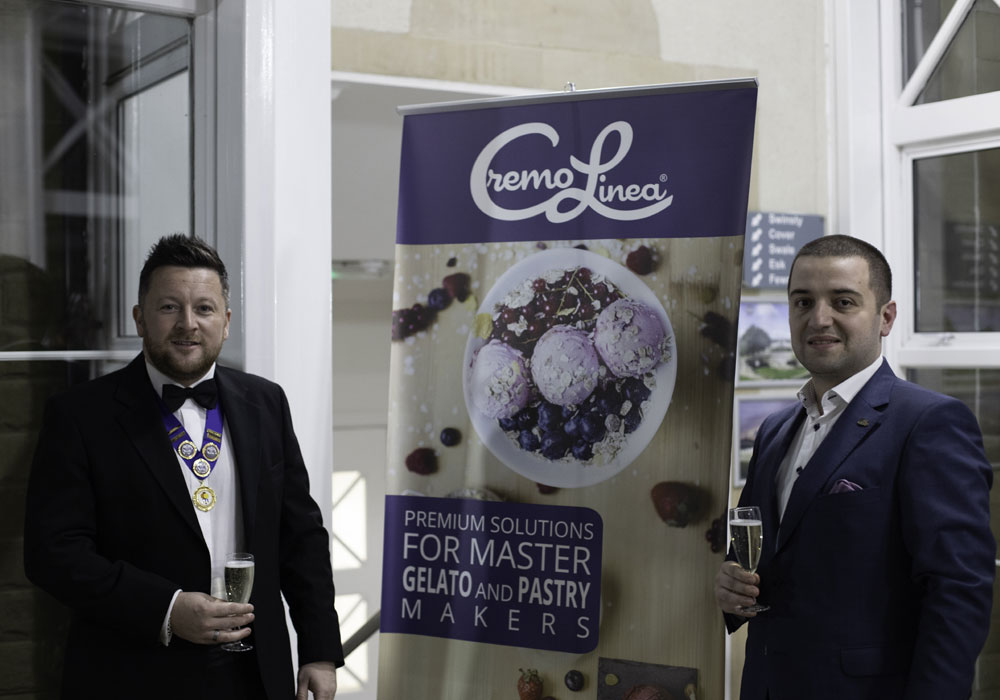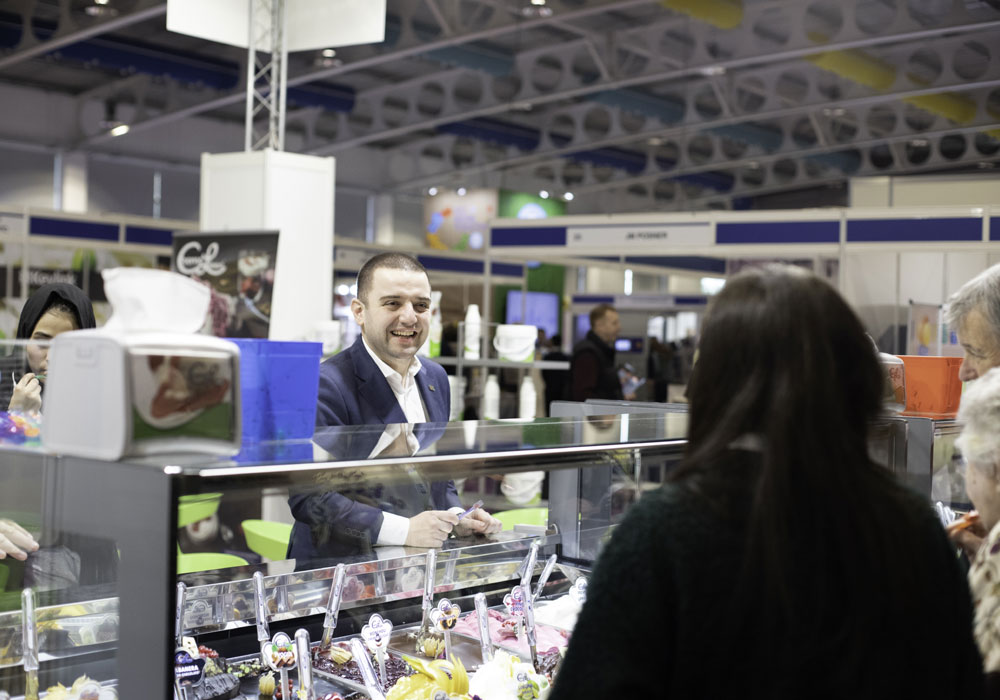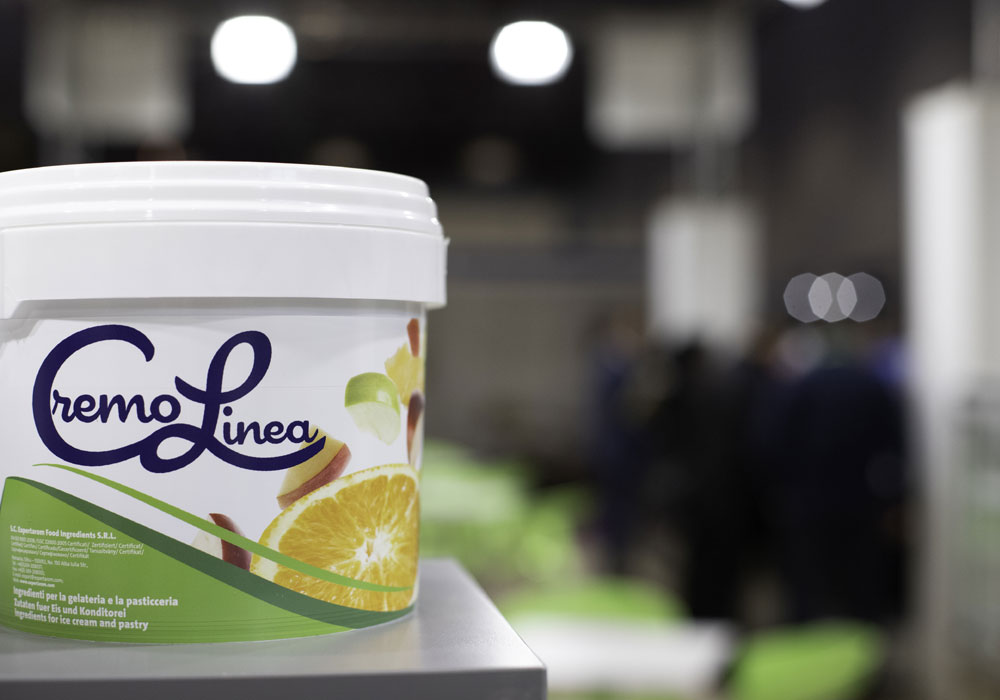 Past Events
Takeaway Supplies to once again display at 2019 ICA Expo in Harrogate!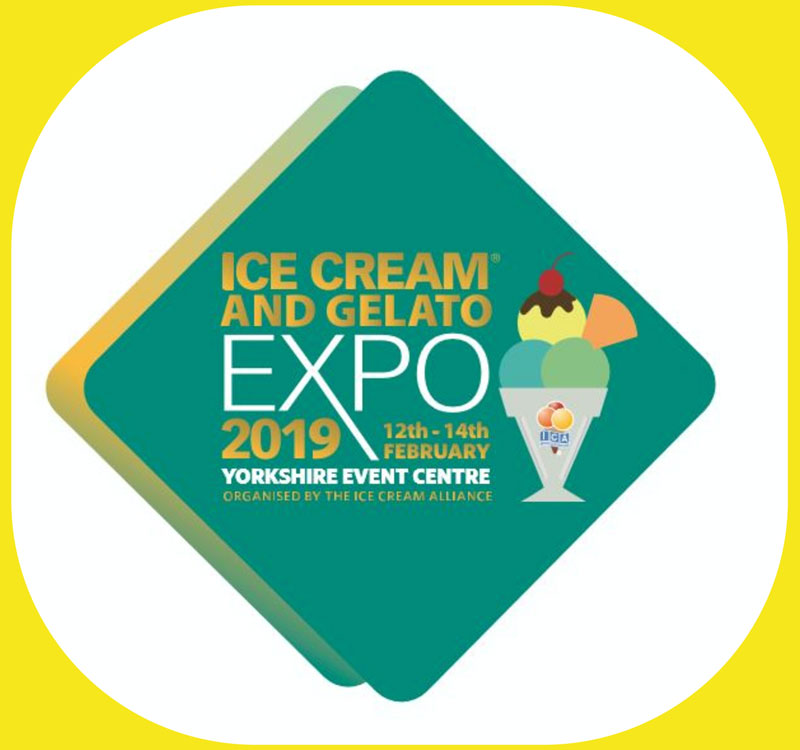 Great News! Takeaway Supplies will be displaying our stand once again in Harrogate between 12th and 14th Of February 2019, The Expo is something we always look forward too as it is the kick start to the rest of the year and is always the first down on the new calendars at the fresh start of the year.
The Ice Cream and Gelato Expo is a unique expo showcasing a huge assortment of ice cream varieties together with its equipment and supplies. This show provides a unique forum for suppliers, retailers, caterers and manufacturers of ice cream products. Our Packaging products and Ice Cream flavours will be on show for everyone to see and taste so come and see us!
We will be displaying our wide Range of products from our TAS-TY Range and packaging products to our Ripple Flavours along with our natural, new and unique Ice Cream Flavours for you all to try!
If you're looking for new products, suppliers, inspiration or a new business venture, don't miss out on the only dedicated exhibition for the Ice Cream Industry - register with their welcome team from 10:00am on Tuesday 12th February.
We'd love you to come and see us for a chat and a Coffee!
See you there!
Opening Times
Tuesday 12th February
10.00am - 5.00pm (last entry 4.30pm)
Wednesday 13th February
10.00am - 5.00pm (last entry 4.30pm)
Thursday 14th February
10.00am - 3.00pm (last entry 2.30pm)
Rimini Sigep Exhibition 2019
Recently Jonathan and Elisa visited Rimini in Italy for the Sigep Ice Cream Exhibition where some of the world's best Ice Cream Companies show off their Flavours and Products, this is a place we love visiting every year to see and taste different flavours of Ice Cream and the wonderful scenery of Italy. We also gave our good friends at Meucci a visit, who sell all different types of Italian flavour pastes and ingredients for Ice Cream and Gelato and who we have a very good relationship with. We highly recommend this exhibition to anyone who is passionate about the ice cream industry and how it works and anyone that wants to kick start a career in the ice cream industry. We had a wonderful time and met a lot of great people and we will definitely be returning again next year!
Please see a gallery of our favourite photos from our trip!
We are also looking forward to the ICA Exhibition in Harrogate next month which we are taking part in, which will include our takeaway packaging and flavours of Ice Cream to try for yourself! Come down and see us!
https://www.ice-cream.org/content/ice-cream-and-gelato-expo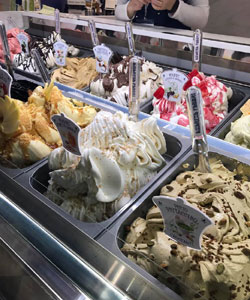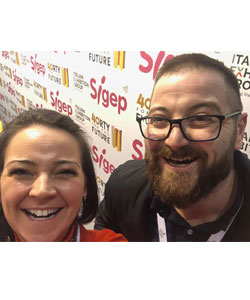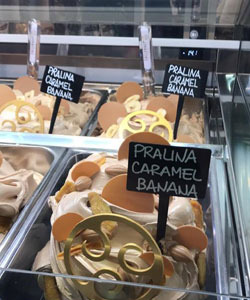 Wow What a Show!
As we recently mentioned, we were attending the Ice Cream Expo this year which was held from the 13th to the 15th February at the Yorkshire Event Centre in Harrogate.
We had a really good show, meeting lots of new and existing customers and peers. Our new compostable packing range went down a treat and had a lot of interest, the range includes ice cream tubs, spoons and straws. All of which are fully compostable.
We were also lucky enough to have been interviewed by The One Show discussing the science behind one of our favourite topics, ice cream. Keep an eye out over the next couple of weeks and see if you can spot us!
Oh and lastly (how could we forget!) we were also delighted to receive an award for best product in the packaging category.
As always our thanks to the Ice Cream Alliance for putting on another exceptional show, we are looking forward to next year already.
Ice Cream Expo 2018
Once again this year Takeaway Supplies will be attending the Ice Cream Expo from 13th to 15th February 2018 at the Yorkshire Event Centre in Harrogate. Come along and see us at Stand 60.
The Ice Cream Expo is organised by the Ice Cream Alliance and features a wide range of ice cream varieties as well as ice cream equipment and supplies. It is attended by suppliers, retailers, caterers and manufacturers of all things ice cream and as the only show dedicated to the ice cream industry is very popular among all ages and sections of society.
The aim of the Expo is to "encourage and support the production, vending and consumption of premium quality ice creams and other frozen treats" and it showcases all sorts of equipment and machinery used in the ice cream industry. It's a great place to find new products, suppliers, inspiration or a brand new business venture!
Takeaway Supplies at the Ice Cream Expo
Pop over to see us on Stand 60 and you'll be in for all sorts of treats!
We will be serving a wide variety of ice cream and cakes. As well as 24 (yes 24!) different flavours of ice cream from our own All Purpose range, we'll have soft scoop ice cream too (made with one of our tabletop ice cream makers and served with an assortment of our own different topping sauces).
We will also be introducing our brand new range of Easy Bake Cake Mixes - these aren't even on our website yet, so the Expo will be your first opportunity to see them.
Of course we will additionally have on display a selection of our ice cream and takeaway packaging solutions for ice cream parlours, coffee shops and takeaway outlets. This will include cups, ice cream tubs, sandwich packs, ice cream spades and more - a sampling of all the various supplies you can find on our website.
Ice Cream Expo Information
If you fancy coming along to the Ice Cream Expo this year, dates and times are as follows:
Tuesday 13th February 2018 - 10 am to 5 pm (4:30 pm last entry)
Wednesday 14th February 2018 - 10 am to 5 pm (4:30 pm last entry)
Thursday 15th February 2018 - 10 am to 3 pm (2:30 pm last entry)
Admission: Free entry for trade.
For directions see the Yorkshire Event Centre, Harrogate.
We hope to see you there!
Northern Restaurant and Bar Show
We are delighted to be exhibiting at the Northern Restaurant and Bar show on 21st and 22nd of March. If you are attending why not come and say hello? We will be on stand C39 showing off our amazing range of takeaway supplies and ice cream accessories. We'd love to see you at the Northern regions largest Hospitality show.
ICA Show and new products announcement
We are exhibiting @ the ICA Show again on 14th-16th Feb. We are on stand 66 and we are welcoming anyone to come and try some of our weird and wonderful flavours of ice cream & Cavaliere Coffee. We are also exited to show our new partnership with Hutamaki. Hutamaki are specialists in printed take away packaging @ competitive prices. There will be suppliers of Meucci Flavour paste, All Purpose Flavours, Cavaliere Coffee and our packaging experts on hand to discuss any requirements, No customer to big or small.
We also now have available in stock new and used Commercial coffee machines and Slush / Granita Machines. All of our machines are tried & tested working by our engineers. Please contact us for more details.
We are also delighted to be attending the Manchester Bar & Restaurant Expo in March 2017.
The Whitby Event October 2016
We were delighted to attend the annual Whitby Event in October this year, with over 400 guests from all over the UK and Ireland. As it so often does, this marks the end of the season for ice cream van and mobile business owners and provides a lovely setting for everyone to network and discuss the season just gone.
Whitby Morrison proudly displayed a selection of their new ice cream vans which for some people was the first time they had seen the new models. For others the event was a fantastic opportunity to celebrate the life of Bryan Whitby the company's founder who sadly passed away earlier this year. He will truly be missed.
Please take a look a selection of photo's covering the event with the kind permission of the photographer Nicola Cooper, you can find her on Twitter @nicspics
Our Stand at the National Ice Cream Alliance Expo
Takeaway Suppliers attended another successful Ice Cream Alliance Expo in February that was held again at the Yorkshire Events Centre in Harrogate.
Attending this event allows us to not only get our name out in the industry, but it also allows us to show the many products we stock along with a chance to get to meet some new customers and talk to existing customers.
Here are some photos of our stand. Enjoy!
Ice Cream Alliance Expo 2016
We will once again be exhibiting at the 2016 ICA Expo. The expo is being held from the 16 – 18th February and we would love for you to visit us if you can. This year we will be launching a couple of new products including the Tas-ty tub range, which is an exciting new idea for the confectionary market, along with our new Cavaliere coffee range and accessories.
We are to be the exclusive UK suppliers of this Italian coffee that has been around for 40 years! If you cant make the event and would like to find out more please get in contact.
National Ice Cream Competition Winners
Fancy tasting award winning ice cream! At Takeaway Supplies that is just what you will be getting with our Thai Green Curry and Chocolate Praline dairy ice cream. At this year's 2015 National Ice Cream Championships we were awarded two diplomas of merits in the supply house open flavour class for these two mouth-watering ice creams.
Run by the Ice Cream Alliance this popular ice cream competition is a membership trade association award. It is held yearly and is an opportunity for companies across the UK and the world to showcase their latest ice cream flavours and take home some great awards. The competition has been running since the 1940's and the number of entrants is increasing every year, making the competition that much harder.
Personally I couldn't think of any job better than being a judge at this completion, can you!
Takeaway Supplies at the Ice Cream Expo 2015
Last month we were delighted to have a stand at the annual Ice Cream Exhibition held at the Yorkshire Event Centre in Harrogate from the 17th – 19th February. There were over 4,000 people registered to attend the event that allows ourselves and fellow industry experts to really showcase new and existing; products and services. There was everybody from machinery suppliers, packaging, refrigeration, flavourings, ice cream wholesalers and everything and anything else you can think of to do with ice cream!
We had an amazing few days and met some really interesting people. See below for some of the photos from the event. To find out about the exhibition then visit www.ice-cream.org for more information.
Latest Stock Update for May
With summer just around the corner, well maybe a couple of corners we have increased our stock to include some of the popular items required over the warmer months to keep your customers happy and to keep you in supply of these items.
As from now we are holding good stock levels of Topping Sauce and cases of Bubbley's. These items can be dispatch via our courier service to ensure you get speedy delivery of any of these items, so they arrive when you need them.
We also are holding good stocks of speciality dipped waffle cones. Please note the cones can only be shipped out on a mixed pallet order or collected from our wholesale shop. These waffle cones are very popular and are a little different to the normal waffle cones so definitely worth buying now to stock up before the summer rush is upon us.
We have also made some changes to our store, and have now opened our doors to the public!
If customers are looking for Ice Cream disposables, sundries, catering supplies or catering equipment we are here to help and have the stock you require. If we do not have what you require why not speak with our team and they will happily advise you on when this product becomes available or if we are able supply it to you.
Our opening hours are Monday to Friday 0:900 – 17:00.
We look forward to seeing you all and taking your orders of these new products we are now supplying.
Sign Writing Service Now Available
Takeaway supplies are now offering sign writing on second hand Fridges and Freezers purchased through our company to our customers. We are able to add anything that you the customer want, you just let us know and we will organise it for you, it is that simple.
Many customers have asked for their company logo, prices, drinks or products list to be added with sign writing, and in the past we have had to pass on this service to another company, but after seeing a gap in the market we decided we can offer our customers everything they want under the one roof, so it is simply a matter of you letting us know what you want and we can get the sign writing added for you.
Takeaway supplies are unique in offering this service as no other retailer offers it. We want to work with our customer by offering them all the services they need, so they can buy confidentially with us and know that we can also take care of any signwriting before the product gets delivered.
We are also now offering a larger selection of fridges and freezers than ever before but if you want something we do not have, have a chat to one of our team and we will endeavour to source it for you. We are always getting in new stock so chances are you can find what you need with us.
So for all your fridge, freezer and signwriting needs contact Takeaway Supplies
See our Latest Range of Products
Takeaway supplies has a new range of New and Used Commercial Fridges, Freezers, Cake Display Counters, Serve over Counters, Ice Cream Scooping Cabinets, Ice Cream Freezers, Ice Cream Machines, Juicers, Coffee Machines, Coffee Grinders, Ice Machines and many more commercial catering machinery in stock. If you need it we will either have it or will source it for you.
If you have been looking for a new or used Commercial fridge or freezer for your business you will know how many options there are. Fridges and freezers are designed to do the same job but some are more suited to specific business environments.
2014 Ice Cream Expo 18-20th February
This year's Ice Cream Expo is being held from Tuesday 18th February and goes to 3pm on Thursday 20th in Harrogate at the Yorkshire Event Centre.
The show opens daily at 10am with the last entry being at 4.30pm. The show closes at 5pm over the first two days then on the final day on Thursday, the show will be closing slightly earlier at 3pm.
Displays at the show will include the latest in ice cream products that are a must to see, inspirational ideas for new business ventures, giving you many ideas, along with a large number of suppliers in this industry displaying their business and the products available.
As you can image this will be a fun and bright expo and as this is the only UK exhibition dedicated solely for the Ice Cream Industry it a show not to be missed.
Takeaway supplies will not be exhibiting at this show but we are supporting and representing Packpack, TAS Group, Solerco, Wafer, Ashwood and Arthur Branwell.
We hope you can make the show to see all the latest in Ice Cream products and get you ready for summer. You can find out more about the expo here.
Recent News Items